Jon Davison was 10 years old when a family from Fort Worth, Texas moved into his neighbourhood in Laguna Beach, Orange County in 1981. The new arrivals had a kid a year younger than him, with a stack of blond hair and a big toothy smile. The kid's name was Taylor. Taylor Hawkins. 
The two youngsters quickly became glued at the hip. Star Wars was their first obsession, but that was soon forgotten about when Taylor excitedly called his buddy one day to tell him about a new record he'd got called The Game, by a band named Queen. 
"I can remember it so distinctly," Davison told Classic Rock in 2022. "He was very much taken by the drummer, Roger Taylor. Taylor would go on about how he admired him because he wasn't just a drummer, he was a singing, songwriting drummer. It's funny, Taylor actually looked like a mini Roger Taylor at that age, too." 
Music quickly overtook Darth Vader as the boys' passion. Taylor's parents bought their son a drum kit and, with Davison on guitar and bass, the pair would jam away in the Hawkins family's garage. 
"Eventually he discovered Rush," said Davison. "Neil Peart was a big inspiration for him. That's when he really took off as a drummer." 
That childhood friendship continued through their teenage years and beyond. They played together in high-school bands, and a few more grown-up groups, before their paths diverged. Jon Davison moved to Seattle and joined cult psychedelic rockers Sky Cries Mary as bassist before eventually replacing Jon Anderson as the singer in prog giants Yes. And Taylor Hawkins? He got a job playing with Alanis Morissette, which led to the gig of his life: drumming for Foo Fighters. 
Hawkins was in Bogata, Columbia with Foo Fighters on March 25, 2022, in his hotel room, when he reportedly began suffering chest pains. Paramedics arrived to find him unresponsive. They performed CPR, but Hawkins was declared dead at the scene. He was 50. 
"The Foo Fighters family is devastated by the tragic and untimely loss of our beloved Taylor Hawkins," the band said in a statement. "His musical spirit and infectious laughter will live on with all of us for ever." 
Speaking to Classic Rock 10 days after Hawkins's death, Jon Davison was still processing the loss of his lifelong friend. 
"We would call each other and speak at least once a week, just to touch base and wish each other well with our adventures," he said. "We spoke just before he went to South America. I was finishing a tour with [former Moody Blues frontman] John Lodge, and he was really excited about me doing that. And now he's gone. It's a total shock."

Shock was just one of the reactions to the news of Hawkins's death. There was sadness and grief too, from those who knew him and those who didn't. But there was also an outpouring of love and admiration from the many people he'd worked with across his fabulous career. 
"Shocked n' saddened to hear of the passing of Taylor Hawkins," Guns N' Roses frontman Axl Rose tweeted. "He was a really great guy, drummer n' family man. Was always great to see him." 
"He was such an incredibly positive source of music, energy and love, and a true artist to his very core… there are simply no words to adequately express just how much he will be missed by all," said Rush's Geddy Lee and Alex Lifeson. 
"Not only was he a great drummer, but his personality was big and shiny and will be sorely missed by all who were lucky to live and work alongside him," wrote Paul McCartney, who played drums on the Foo Fighters' 2017 track Sunday Rain, and later inducted the band into the Rock And Roll Hall Of Fame. 
Tributes poured in from numerous other musicians: Brian May and Roger Taylor of Queen, Joan Jett, Elton John, Slash, Liam Gallagher, Ozzy Osbourne, Alice Cooper, Blink 182's Travis Barker, Gene Simmons and Paul Stanley of Kiss… They all said the same thing: Taylor Hawkins was a tremendous musician and a great human being.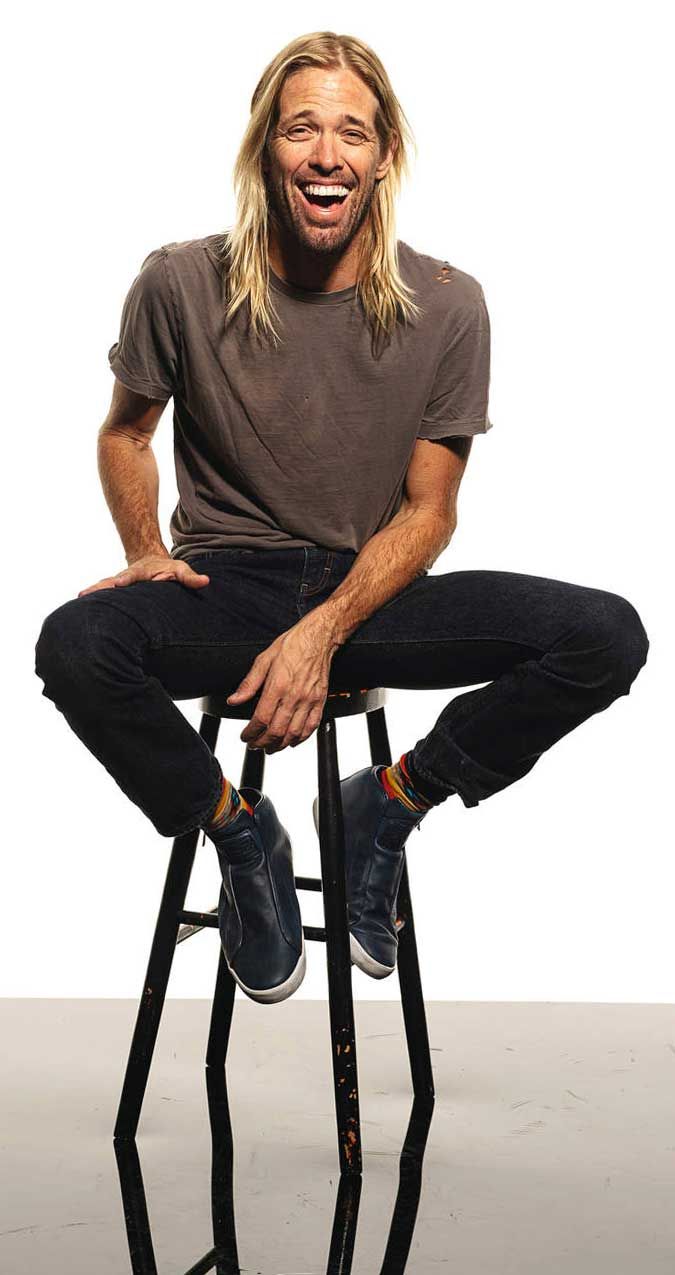 "Taylor was not only very approachable, and had a great heart, but he was such a fan of music before anything else," said Luke Spiller, singer with The Struts. "People recognised that in him, which is why he made such amazing connections, and why there was absolute love for him." 
Spiller met Hawkins in 2016, when the drummer's covers band Chevy Metal played alongside The Struts at a festival in Napa, California. Hawkins invited Spiller on stage during Chevy Metal's set to sing a couple of Queen songs. 
"That was a glimpse of what was to come, because we went on to open for them and going up to do Under Pressure became a thing every night," said Spiller. (Getting his friends up on stage to duet on Under Pressure was a very Taylor Hawkins thing to do. He did the same with Jon Davison at a Foo Fighters gig in Dublin in 2019.) 
It was Hawkins who encouraged Spiller to move to Los Angeles from the UK in 2019. "You meet a lot of people in this industry who just don't give a fuck about lending anyone a hand, and he was the complete opposite," he said. "He became a little bit of a mentor to me."

Of all the musicians Hawkins befriended over the years, Queen were at the top of the pile. Brian May got to know him after Hawkins and Foo Fighters guitarist Pat Smear presented May and Roger Taylor with a Kerrang! Lifetime Achievement Award in 1997.
"I met him very briefly when he was touring with Alanis Morrissette, and he said he was a massive Queen fan," May told Classic Rock in February 2022, just a month before the drummer's death. "But I realised those two guys had an encyclopaedic knowledge of Queen." 
Queen had been Hawkins's favourite band ever since he'd picked up The Game as a kid. They were the first band he'd ever seen live, too, on the Hot Space tour in 1982. 
"Roger Taylor, he was the guy," Hawkins told Classic Rock in 2021. "I thought: 'If I could be a drummer in a band, that's the way I'd be. I'd write songs once in a while, I'd sing background vocals, just be a presence behind the drums.'" 
Queen were Hawkins's first big influence, but he also loved The Police's Stewart Copeland and Rush's Neil Peart – musicians who turned drumming into an art form – as well as the innovative tribal rhythms of Siouxsie And The Banshees drummer Budgie. 
"That was my dream, to get where they got and walk where those giants walked," Hawkins told us. "You have to manifest your destiny. You have to think about what you want to do, then do it. Somehow, with a little bit of bullshitting and fast talking, I managed to find my way in." 
He did, although it took a little while. Hawkins's first shot at fame came alongside Jon Davison in the band Sylvia, before he joined singer Sass Jordan's band as touring drummer in the early 1990s. It was with Jordan that he first visited the UK, playing at the tiny Underworld in London. And it was via Jordan that he was introduced to former child star-turned-adult singer Alanis Morissette, who had just recorded her breakout album Jagged Little Pill. 
"So she hired me as a drummer, and kind of put me in charge of getting the band together," Hawkins told Classic Rock in 2019. "She went off to do a bunch of press, then she came back and it just never stopped."
Morissette's success brought Hawkins into the orbit of the Foo Fighters. He first met Dave Grohl at a KROQ Christmas show in LA in 1995, where both acts were on the bill. 
"I was really nervous to go talk to him, cos I thought he was super-cool and I'm a dork," Hawkins told us. "But he saw me walk past and said: 'Dude, get over here!'" That encounter sowed the seeds of a friendship and working relationship that would last for the next 26 years. 
Hawkins joined Foo Fighters in 1997, replacing original drummer William Goldsmith. It wasn't easy at first. Despite his own talents, Hawkins was in awe of Grohl as a drummer, a songwriter and a leader – something he admitted never really went away. 
"I always say that recording a drum track for the Foo Fighters takes a week off my life every time," he told Classic Rock in 2019. "You've got this guy [Grohl] in the control room, and he's trying to be nice, and he is nice, but he also knows what he wants." 
Despite his insecurities, Hawkins was absolutely integral to Foo Fighters, musically and personality-wise. A stellar drummer, exuberant presence and unashamed music geek, he could have been Dave Grohl's blonder younger brother. When Hawkins got a message from Axl Rose's management around 1999, asking if he wanted to leave Foo Fighters to join Guns N' Roses, he asked his idol-turned-friend Roger Taylor of Queen for advice. 
"Stick with Dave Grohl," came the reply. "There's something between you guys that might not be there with Axl Rose." 
That much was true. Grohl himself described Hawkins as "my spirit animal and my best friend". When Hawkins nearly died from an accidental heroin overdose in 2000, Grohl sat by his bedside in the hospital. 
There were shaky moments. Grohl seriously considered folding Foo Fighters in the early 2000s after a stint playing in Queens Of The Stone Age. "I'd basically put in my walking papers," Hawkins told Classic Rock of that period. "I told Dave: 'I'm outta here, I'll sell my house, maybe I could get my job back with Alanis or deliver pizza or sell weed.'" 
Of course, the Foo Fighters didn't split, and Hawkins didn't end up selling weed. Instead he juggled his Foo Fighters duties in the 2000s and 2010s with an impressive array of collaborations and guest spots, appearing with artists ranging from former Jane's Addiction man Perry Farrell and prog-metallers Coheed And Cambria to Miley Cyrus and Elton John. 
He had his own extra-curricular projects too, fronting Taylor Hawkins And The Coattail Riders (who released three albums between 2006 and 2019) and Birds Of Satan (who put out one fairly unhinged album in 2016). As he put it to us in 2019: "There's so much more in my head than just being the drummer in the Foo Fighters."
Taylor Hawkins accumulated friends just as easily as Dave Grohl. Many of them had started out as idols, including Rush's Neil Peart, for whom Hawkins stepped in when he and Grohl joined Rush on stage to play part of 2112 at the Canadian trio's induction into the Rock And Roll Hall Of Fame in 2013. 
Another was The Police's Stewart Copeland, who offered his own fond tribute following Hawkins's death. "He was always Mister Fanboy, but that was part of his shtick," Copeland wrote on Rolling Stone's website. "One of his social tricks was that whenever we were hanging out, he'd select a Police T-shirt from his extensive collection. When he hung out with Neil, he'd have his Rush T-shirt on. He was fifty years old going on eight." 
Hawkins never forgot his own friends either. He'd got to know Yes bassist Chris Squire well, and when Squire mentioned that his band were looking for a new singer, Hawkins had just the person to fit the bill: his old buddy Jon Davison. 
"Taylor was instrumental in getting me the gig with Yes," said Davison. "I'd decided to pursue lead vocals, and he pushed Chris to listen to what I was doing when they needed a new singer. It's been ten years now, and I'm eternally grateful to Taylor for being so instrumental in that. He helped give me a second chance at a musical career after I thought it was all behind me." 
The two friends never lost contact, even after Davison moved out of LA. They'd get together and play whenever they could. The Yes singer appeared on the Coattail Riders' 2019 album Get The Money, an all-star affair that also featured Joe Walsh, Chrissie Hynde, country star LeAnn Rimes and, naturally, Roger Taylor and Dave Grohl. Hawkins and Davison also got together to jam with Chris Squire a couple of years before the Yes bassist's death in 2015. 
"We did some odds and ends that we planned to finalise eventually," said Davison. "We never did vocals, but we did record it. I hope it will come out in some form one day, as a tribute." According to Davison, there's "some unreleased Coattail Riders stuff that I play bass on and sing on". Similarly, The Struts' Luke Spiller is sitting on a song of his own he worked on with Hawkins. 
"I was trying to write a song for the James Bond film that was coming out [No Time To Die]," said Spiller. "I said to Taylor: 'I've got this song, it could use some drums and pots and pans on it.' He said: 'Come on over.' And he cut a brilliant drum take on it. I listened to it this morning and it made me smile. I felt so lucky to have him play some kickass drums on something I wrote. I just felt so lucky to have known him."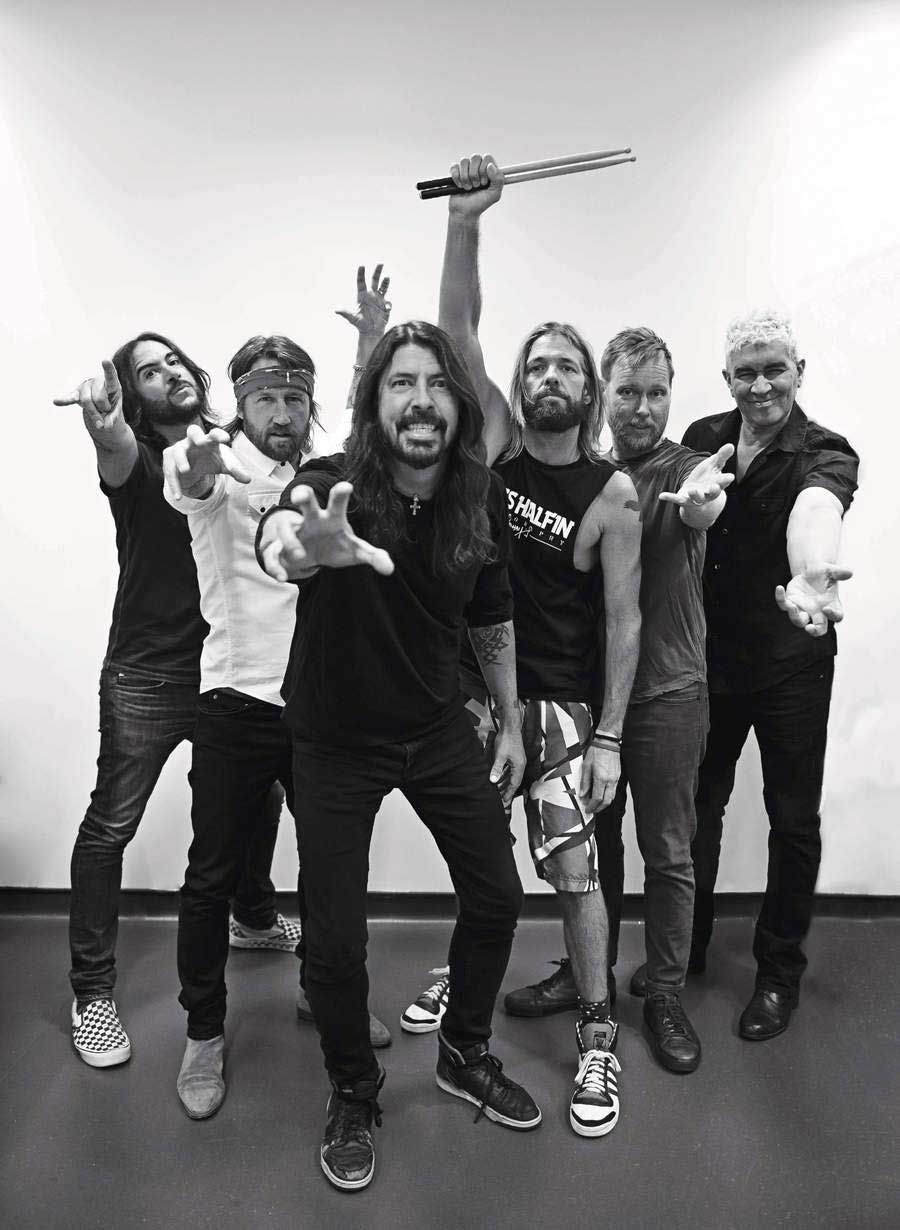 How Taylor Hawkins's death affects the Foo Fighters in the long term remains to be seen. Dave Grohl – a man who had already lost one bandmate, Nirvana's Kurt Cobain, at a tragically young age – admitted that he nearly quit music after Hawkins's overdose in 2000. But late last year the band announced their return to the stage, and have been tentatively filling the summer calendar with festival appearances, although there's been no confirmation about who'll fill the vacant drum stool. How do you replace the irreplaceable? 
Jon Davison understands their loss better than anyone. "I loved listening to his amazing stories of being in this revered rock band, and I think he found solace in speaking to me," he said. "I got a sense that I was a kind of anchor, that our friendship was a symbol of simpler times, and something constant in his turbulent world. Every time we finished our conversations, we'd say to each other: 'I love you.' And those were his last words to me. I can't really ask for anything more, all things considered."