John Martyn's 1990 album The Apprentice is to be reissued as a remastered set expanded to three discs through Esoteric Recordings on December 16.
The new set is housed in a clamshell box and features two rare tracks, Deny This Love (single remix) and The Apprentice (live), issued as a single in 1990, along with two additional CDs of a March 1990 concert at The Shaw Theatre and a DVD of the concert originally issued as The Apprentice in Concert featuring special guest David Gilmour of Pink Floyd.
The Apprentice was Martyn's first album for four years, following on from 1986's Piece By Piece. After his period on WEA Records which saw Martyn moving in a polished soft rock direction, The Apprentice as very much a return to form. Astonishingly the demos for the record saw Island Records, whom he'd re-signed to for 1984's Sapphire, drop Martyn, who duly paid for the recording out of his own pocket and eventually released on the Permanent label.
The album was recorded with Foster Patterson (keyboards), Dave Taif-Ball (bass) and Aran Ahmun (drums) and guest saxophonist Andy Shepherd. You can view the expanded tracklisting below.
Pre-order The Apprentice.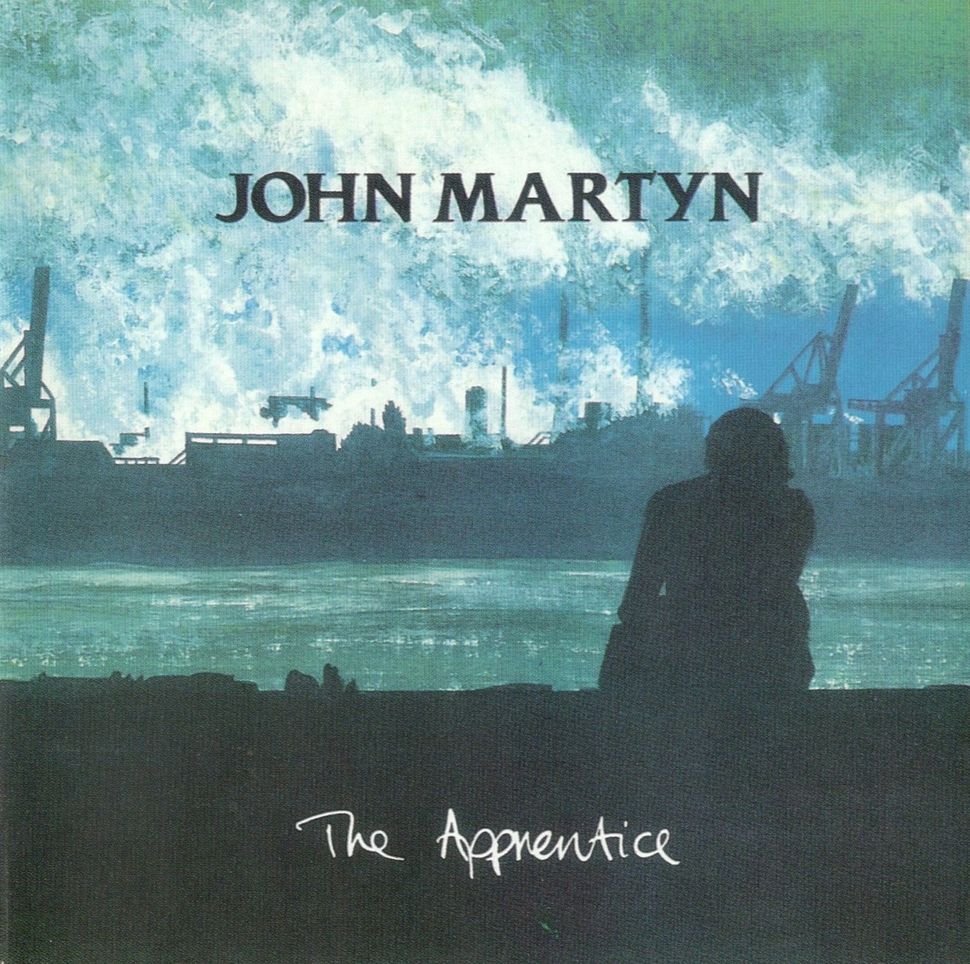 John Martyn: The Apprentice
Disc One
The Apprentice – Remastered
1 Live on Love
2 The River
3 Look at the Girl
4 Income Town
5 Send Me One Line
6 Deny This Love
7 Hold Me
8 Upo
9 The Apprentice
10 The Moment
11 Patterns in the Rain
Bonus tracks
12 Deny This Love (single remix)
13 The Apprentice (live)
Disc Two
Live at The Shaw Theatre 31st March 1990
1 Easy Blues (live 1990)
2 May You Never (live 1990)
3 Dealer (live 1990)
4 Outside In (live 1990)
5 Never Let Me Go (live 1990)
6 Sapphire (live 1990)
7 Could Not Love You More (live 1990)
8 Deny This Love (live 1990)
9 Fisherman's Dream (live 1990)
10 Big Muff (live 1990)
11 Angeline (live 1990)
12 Sweet Little Mystery (live 1990)
Disc Three
Live at The Shaw Theatre 31st March 1990
1 The River (live 1990)
2 Income Town (live 1990)
3 The Apprentice (live 1990)
4 John Wayne (live 1990)
5 Look at That Girl (live 1990)
6 Looking On (live 1990)
7 Johnny Too Bad (live 1990)
8 One World (live 1990)
Disc Four – DVD
The Apprentice In Concert The Shaw Theatre, London 31st March 1990
1 Easy Blues
2 May You Never
3 Dealer
4 Outside In
5 Never Let Me Go
6 Sapphire
7 Deny This Love
8 Sweet Little Mystery
9 The River
10 The Apprentice
11 John Wayne
12 Look at the Girl
13 One World